The Duke of Sussex has been given a sneak peek at a prototype Defender, wrapped in new Invictus Games livery. The occasion formed part of his visit to the Netherlands to begin the 12-month countdown to the 2020 Invictus Games, set to take part in The Hague in May 2020.
Defenders will compete in the Jaguar Land Rover Driving Challenge, which have been a key feature of the Games but never before used Defenders.
Prince Harry also received a demo from a Range Rover Sport equipped with JLR's prototype 'Mobility Door', which enables anyone inside the vehicle to open and close the doors at the touch of a button.
The Invictus Games 'use the power of sport to inspire recovery, support rehabilitation' and raise respect for casualties from the Armed Forces. Jaguar Land Rover has partnered with the games since 2014.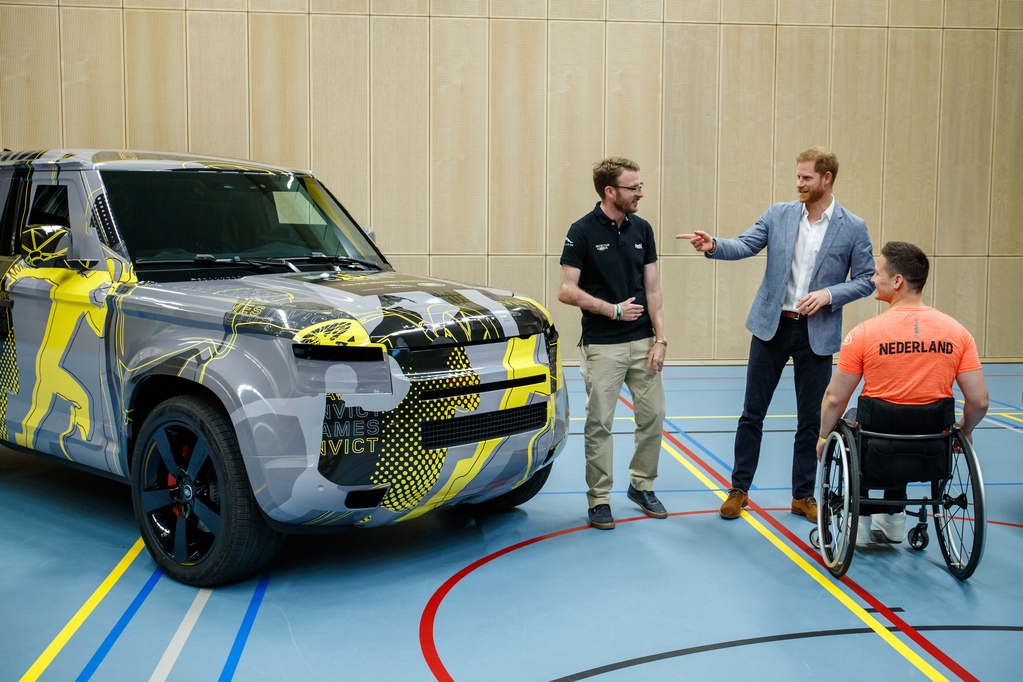 Look at the ridge along the shoulderline, and the bulkiness around the bottom of the doors. There's actually a little more disguise on the Invictus Games Defender than the Tusk Defender.
But we can also see the DEFENDER badge in large, raised lettering across the bonnet.
The horizonal lines across the headlamps could be light guards (absent on official shots of test mules), or part of the disguise. The Invictus Defender is on road-biased Continental tyres.
It also appears to have a downward-facing camera mounted in the middle of the radiator grille. Is this to help the driver see over the imposing bonnet and pick his way over rough terrain?