It's got a full MoT. It's kitted to the hills. It's only covered 64,000 miles - it could be your next Land Rover.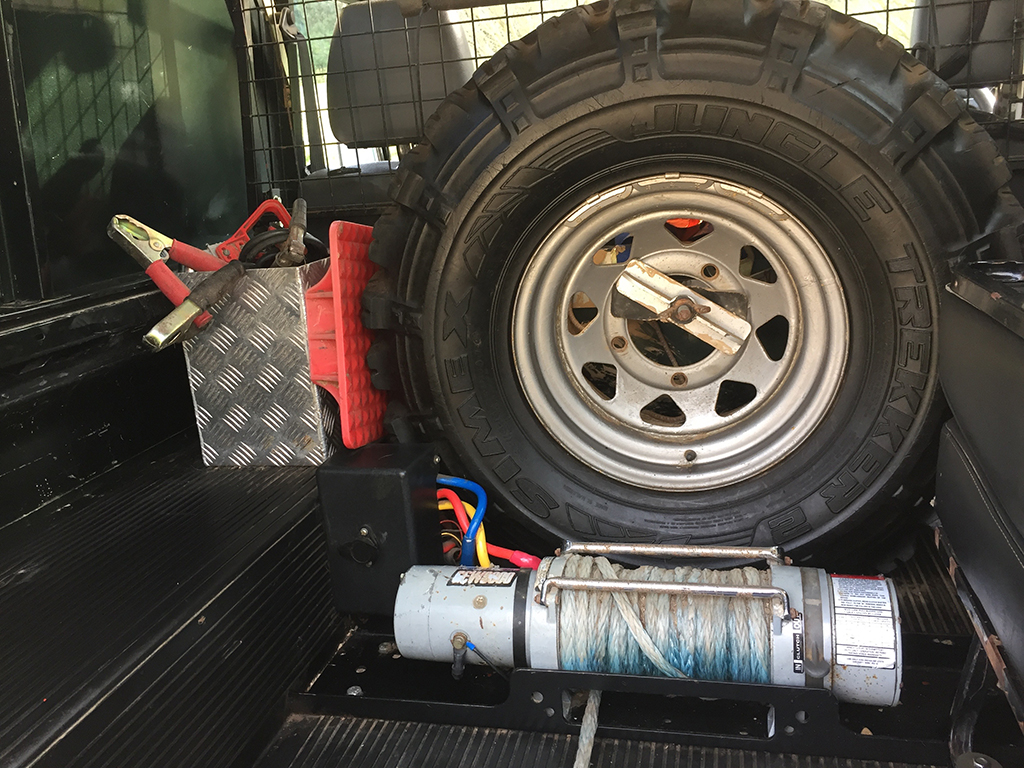 2002 was a year where we lost two towering royal figures - HRH The Queen Mother passed away on the 30th of March at the age of 101, while only two months previously Princess Margaret had succumbed to pneumonia. We lost acting royalty, too with the deaths of John Thaw, Spike Milligan and Dudley Moore, alongside rally driving legend Tony Pond. 2002 also found Pierce Brosnan's final 007 adventure 'Die Another Day' released into packed cinemas and ultimately saw the Scottish mining community come to a close after 800 years.

We can already hear you saying – '*Expletive Deleted*, was that really 15 years ago?'. It sure was, back when Jeremy Clarkson took control of Top Gear and Girls Aloud stole the Christmas No.1 spot. For Land Rover, it was all about the launch of the L322, the next generation Range Rover. It was also when the Solihull factory assembled our pick from the LRO classifieds.
Except, unlike Girls Aloud or Die Another Day, this Defender has withstood the test of time. Not just because of the timeless styling, but mainly because it's been adapted into a scenery-chewing, horse-power churning, off-road beast which has currently been primed up for a new home.

With only 64,000 miles on the clock and more equipment on board than a North Korean missile, this TD5-powered monster also has fitted Fedima Sirocco Tyres and a features list longer than a Leonard Cohen song. These features include:
 
A Southdown Snorkel
Protection & Performance External Roll Cage
Front Winch Champion - Plasma Rope that can be operated from the dashboard
GEW9000 Central Mounted Winch – Plasma Rope, that can also be operated from the cabin.
Terra Ferma Wheel Arches
Galvanised Rock Sliders
Defender 90 Wolf Doors
Front Roof Spot Lights
High mounted Dynachip ECU
CV Radio Kit with Raptor Dash
Kenwood Head Unit and upgraded speakers
Salisbury Axles with Breather pipes
High Sided Exit Exhaust
The thickest sump guard you've legally seen
Diff Guard
Dual Battery System and fitted Isolation Switch
High Lift Jack and Mounting
Internal Mounted Spare Wheel
New Clutch at 57k and flywheel
 
Don't panic about these upgrades having been performed by a novice in a rickety garden shed, either. This impressive list of extras has been professionally upgraded and maintained, making this an exceptional example.

The Defender has only had two previous owners and the current V5 holder is open to offers from serious buyers. For this price, you've got the perfect off-road warrior that's had all the hard preparation-work undertaken already.

You can view the advert and contact the seller here.